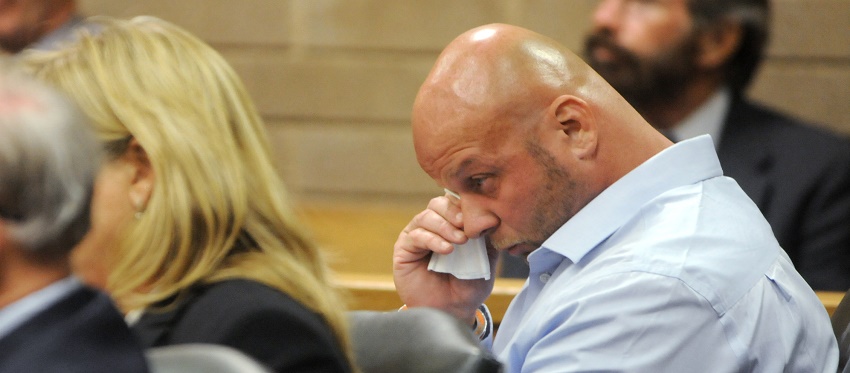 Johnny Small, who was sentenced to life in prison nearly three decades ago for a murder he says he is innocent of, wipes his eyes during a hearing before Judge W. Douglas Parsons to decide if his conviction will be overturned based on a co-defendant recounting their original testimony in a courtroom at the New Hanover County Courthouse in Wilmington, N.C., Monday, August 8, 2016. Mike Spencer/StarNews
April 10, 2017 from WECT
A man who was released from prison in August 2016 after spending nearly three decades behind bars in a 1988 murder in Wilmington has filed a federal wrongful conviction lawsuit against the officers who investigated the case and the City of Wilmington.
Johnny Small was just 15 years old when he was charged with first-degree murder in the July 13, 1988, killing of Pamela Dreher, 32. Dreher was found shot in the head inside her Wilmington fish store with $175 missing from the cash register. Small was arrested more than three months later after a teenage acquaintance said she saw him in the area of the murder.
Following a week-long hearing in August initiated by his childhood friend, David Bollinger, recanting his trial testimony, a judge found it "more than abundantly clear" Small did not receive a fair trial. Three weeks after the hearing, District Attorney Ben David dismissed the charges against Small.