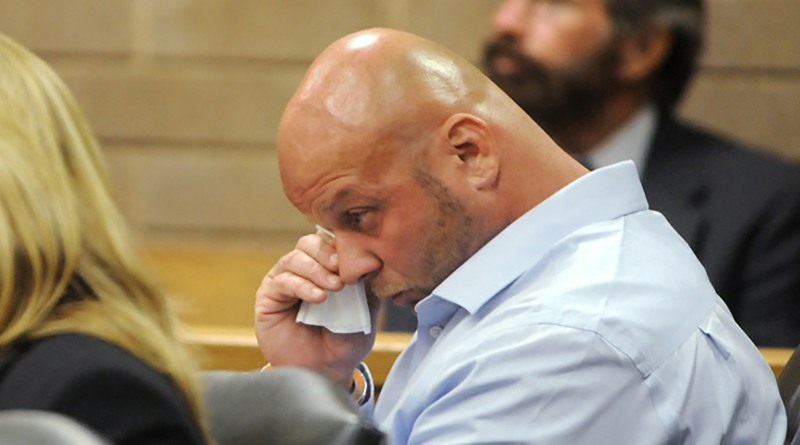 Johnny Small in Court August 2016 – Photo Credit StarNews
Case Background
On July 13, 1988, Pamela Dreher was shot and killed in the fish store she owned in Wilmington, North Carolina. At 5:38 p.m., Ms. Dreher was seen alive by her last known customer. The "no sale" button, used to open the cash register without having made a sale, was pushed at 5:46 p.m. and 5:49 p.m., which is likely when the cash register was opened by Ms. Dreher for the perpetrator or opened by the perpetrator, as it was found open and empty. Ms. Dreher's purse and jewelry were left untouched. The owner of the store next door saw her body on the floor and called 911 at 6:21 p.m. The murder weapon was never found and there were no witnesses to the murder.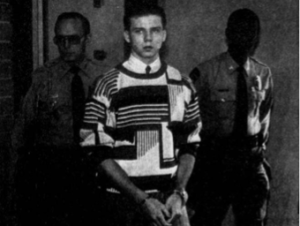 In August 1988, a $5,000 Crime Stoppers reward was offered. An additional $5,000 reward was offered by the Governor. On October 29, 1988, after the Wilmington Police Department received a Crime Stoppers tip, they obtained a "confession" from Johnny Small's best friend which implicated Johnny as the shooter and the friend as an accessory after the fact. At 15 years old, Johnny was arrested and charged with first degree murder and robbery with a dangerous weapon.
During the 1989 trial, the State had a three-pronged case against Johnny: the testimony of his co-defendant, David Bollinger; the testimony of Crime Stoppers tipster Nina Raiford; and the circumstantial evidence that Johnny was in possession of his friend Ray Brigman's .25 caliber gun. The State's case was also based on the statements of several 15-16 year-old teenagers. Johnny was convicted and sentenced to life in prison plus fourteen years.
North Carolina Center on Actual Innocence Involvement
In 2012, the N.C. Center on Actual Innocence (Center) began investigating Johnny's case after being contacted by an emotional David Bollinger who stated that he testified falsely at Johnny's trial. After David struggled for 25 years with the fact that he had provided false testimony, in May 2012, he met exonerated Center client Dwayne Dail at a party and that meeting gave him the courage he needed to come forward and the hope that contacting the Center could result in justice.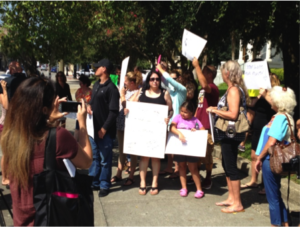 The facts later established that in 1988 law enforcement accused David of committing the murder. He was threatened with the death penalty by Wilmington Police Department Detective James J. Lightner and told that he could only help himself by testifying against Johnny. David was also told that Johnny, only 15 years old, would be released when he turned 21. The Center's subsequent investigation revealed that numerous other teenage friends of Johnny's were also threatened and manipulated by law enforcement during the "investigation".
In July 2015, the Center filed post-conviction motion for relief based on David's recantation and other claims identified through review of trial prosecution's file. After receiving the Wilmington Police Department's investigative file, the Center amended its motion with additional claims, including several glaring Brady violations.
Exoneration Proceedings
An August 8-11 evidentiary hearing included the testimony of twenty witnesses. During the hearing, the same people who had been teenagers in 1988 testified as adults that they were leaned on heavily by law enforcement, questioned without their parents present, told that Johnny Small was coming to get them, told that the shell casings taken from the crime scene were a perfect match to the casings collected from the gun Small was alleged to have in his possession, and told that their testimony would only help send a murderer to prison. Documents in the Wilmington Police Department file corroborated much of their testimony. In contrast, when questioned during the hearing, the lead detective, James J. Lightner, denied their assertions and testified "I don't recall" over fifteen times. Johnny testified at the evidentiary hearing and maintained his innocence.
On August 11, 2016, Judge W. Douglas Parsons vacated Johnny's 1989 murder conviction, finding the David's original trial testimony was false; the Crime Stoppers eyewitness could not have been at the crime scene as she had testified; and the gun Johnny allegedly used to commit the murder was collected by law enforcement in Charlotte, NC prior to Johnny's trial. The Court further found that the Wilmington Police Department had failed to fulfill its constitutional obligation to disclose numerous exculpatory and impeaching documents to the District Attorney's office, so they were not made available to the defense prior to trial, as required by law. On September 8, 2016, the District Attorney dismissed all charges against Johnny.
Life After Exoneration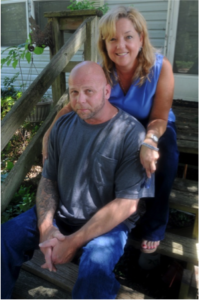 Since his release, Johnny has relocated and started a new life. In December 2016, he requested a pardon from then-governor Pat McCrory so that he could be eligible for state compensation for his wrongful imprisonment but it was not granted. In April 2017, Johnny filed a federal wrongful conviction lawsuit, and in December 2018 a settlement was reached in which the city of Wilmington will pay Johnny $7 million out of its general fund.
Johnny Small's Case in the Media
Wilmington to Pay $7 Million Settlement to Johnny Small – Dec 17, 2018
28 Years after Murder Conviction, Johnny Small Spends 1st Full Day of Freedom – Sep 9, 2016
Man Convicted of Murder as Teen Walks Free after 28 Years – Aug 12, 2016